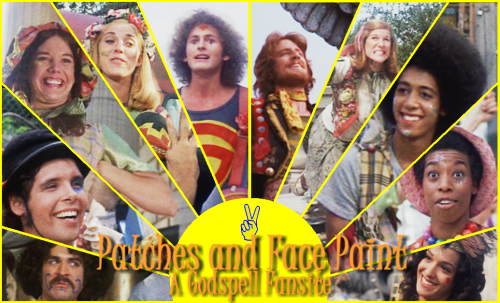 Dear Visitor,

I made this site to show my loyalty to this wonderful film that has been a favorite of mine since I was four years old. I hope you enjoy the site, and if you'd like to contribute pictures, information, or fanworks of sorts to be posted on this site, email me at SeltzerAddict@aol.com. I love hearing from fellow Godspellers! Be sure to sign the guestbook when you have the chance!

~ Rebecca, Site Moderator


-THE GODSPELL MOTTO-
(spoken by the original Godspell cast nightly before going onstage)
- Keep the corners of your mouth turned up.
- Speak in a low, persuasive tone.
- Listen; be teachable.
- Laugh at good stories and learn to tell them ...
for as long as you are green, brother, you can grow.
~ Be sure to sign the Guestbook! ~